Alumniverbund der Universität Siegen - The International Network
Regardless of whether you completed your studies some time ago, or are still working on your degree, everyone who has studied, taught, worked or conducted research at the University of Siegen should stay connected. Become a part of the international network of your university! Benefit from lively exchanges between theoretical and practical knowledge, make contacts and take advantage of the variety of services offered by us, the "Alumniverbund der Universität Siegen" - the international network of the University of Siegen, together with the alumni groups of the faculties. Your participation will also allow you to actively shape the network.
Are you not yet a member of the network? Click here to create your "myAlumni" profile in the Alumni Portal!
You already created your profile in the Alumni-Portal? Click here to login directly to the Alumni Portal with your profile!
---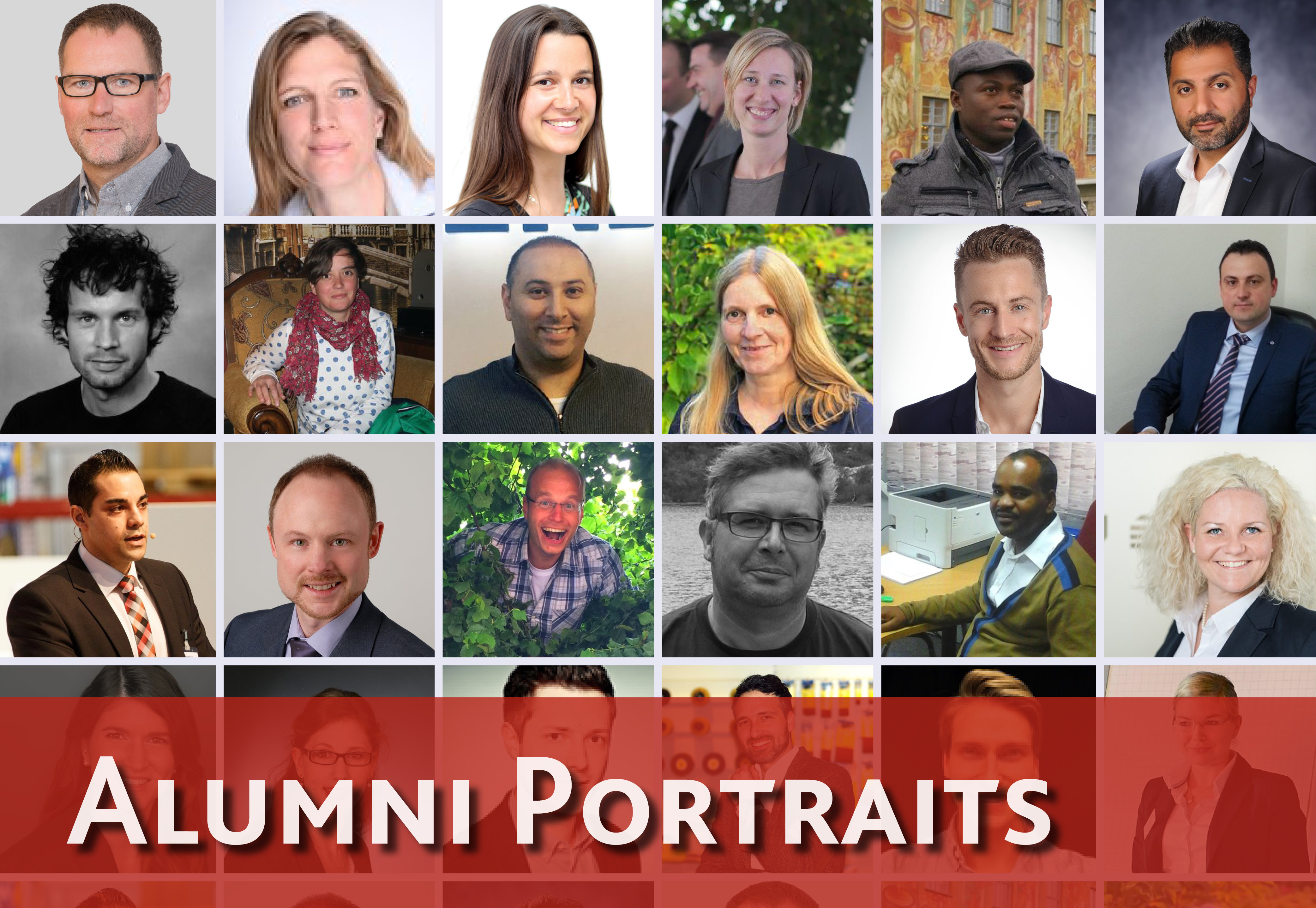 Alumni share experiences from their personal and professional development in these interviews. They may have all studied at the University of Siegen, but each one of them has their own story to share. Click here to read their portraits.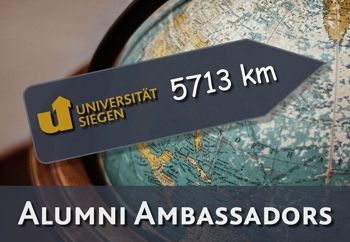 My Uni Siegen signpost: Our international alumni highlight their connections to the University of Siegen by holding a signpost with the distance to Siegen from some particularly meaningful places at their current location. Click here to read more about our ambassadors.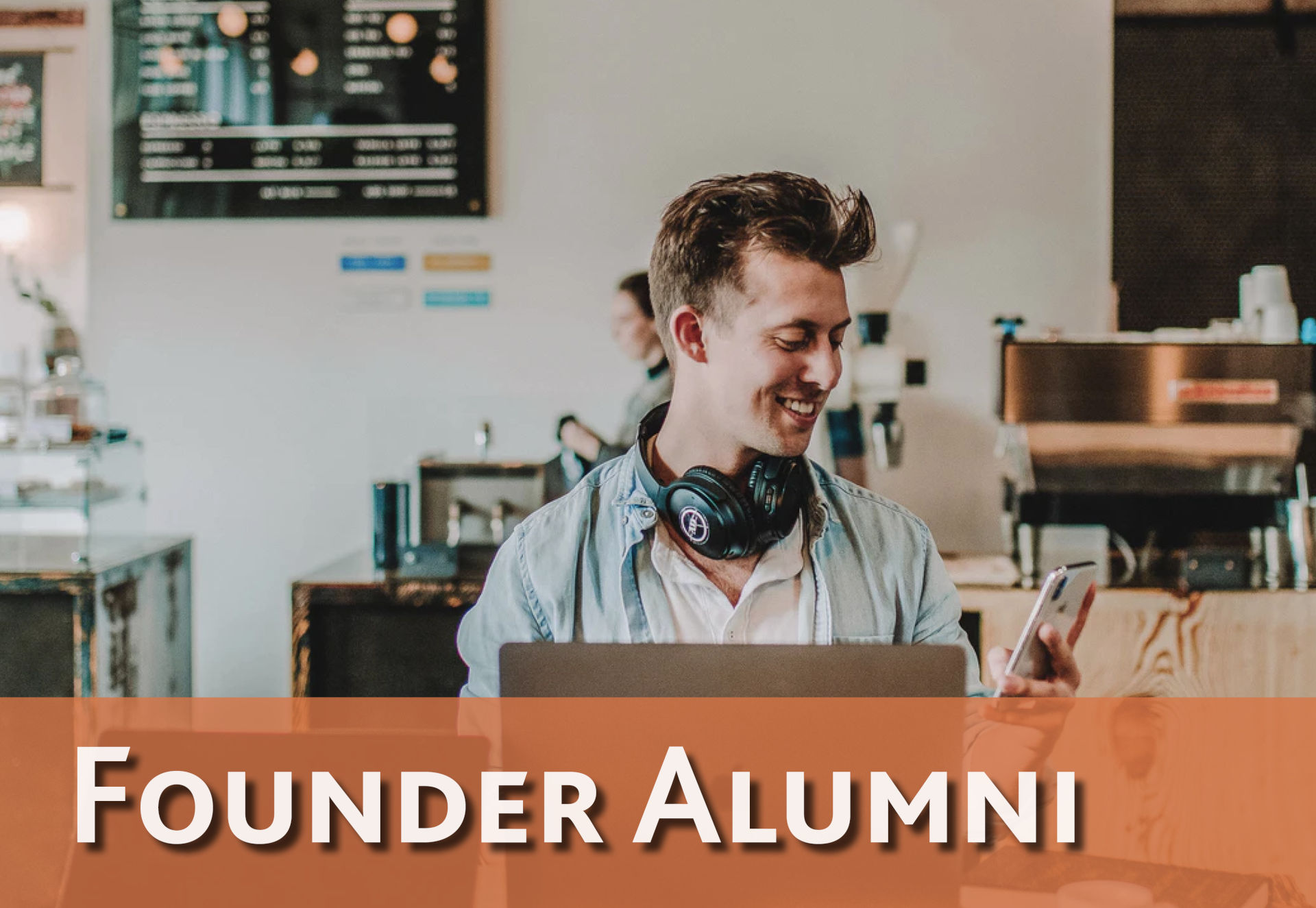 Some alumni of the University of Siegen decide to start their own businesses.The ideas behind each company are as unique as the founders themselves. These alumni talk about their exciting start-up experiences in various interviews. Click here to read more about our founder alumni.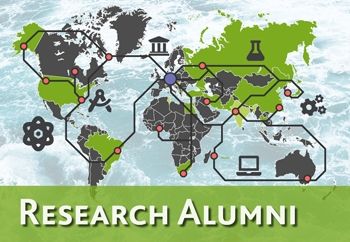 International scientists from our research network give an insight into their research collaboration with researchers from the University of Siegen. Click here here to see the research alumni gallery aswell.
Latest News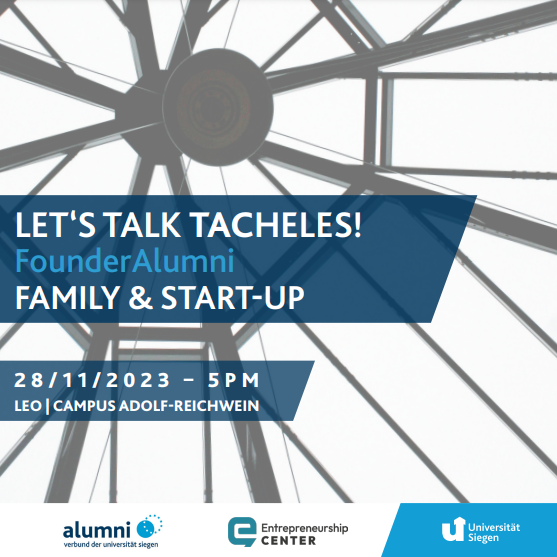 FounderAlumni | Start-up & Family
Founders are confronted with a lot of obstacles to deal with when starting their own business: How to bring the needs of their own family and the needs of their new business under one hat? Not only raising a child or caring for elderly family members can be an emotional and timely challenge, being confronted with challenges of their co-founders or employees can be challenging as well. Five FounderAlumni of the University of Siegen discuss how to deal with care work and building a business at the same time. Click here to read more.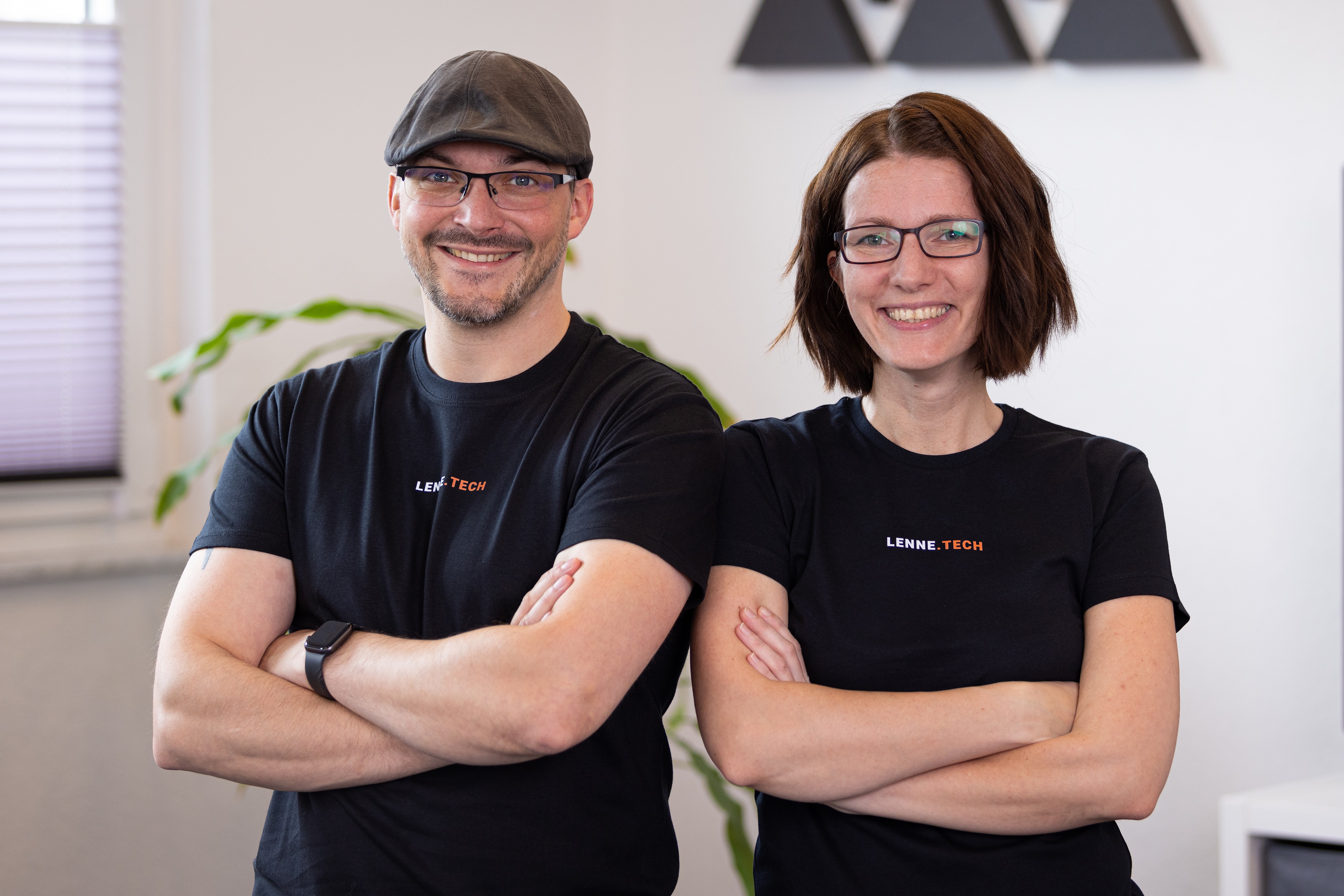 New Founder alumni portrait Online:
lenne.TECH
Dr. Inga Haase, along with her husband Kai Haase, operates the digitalization company lenne.Tech in the Sauerland region. In addition to app and web development, they are actively involved in startup and economic development initiatives in the region. Click here to read more.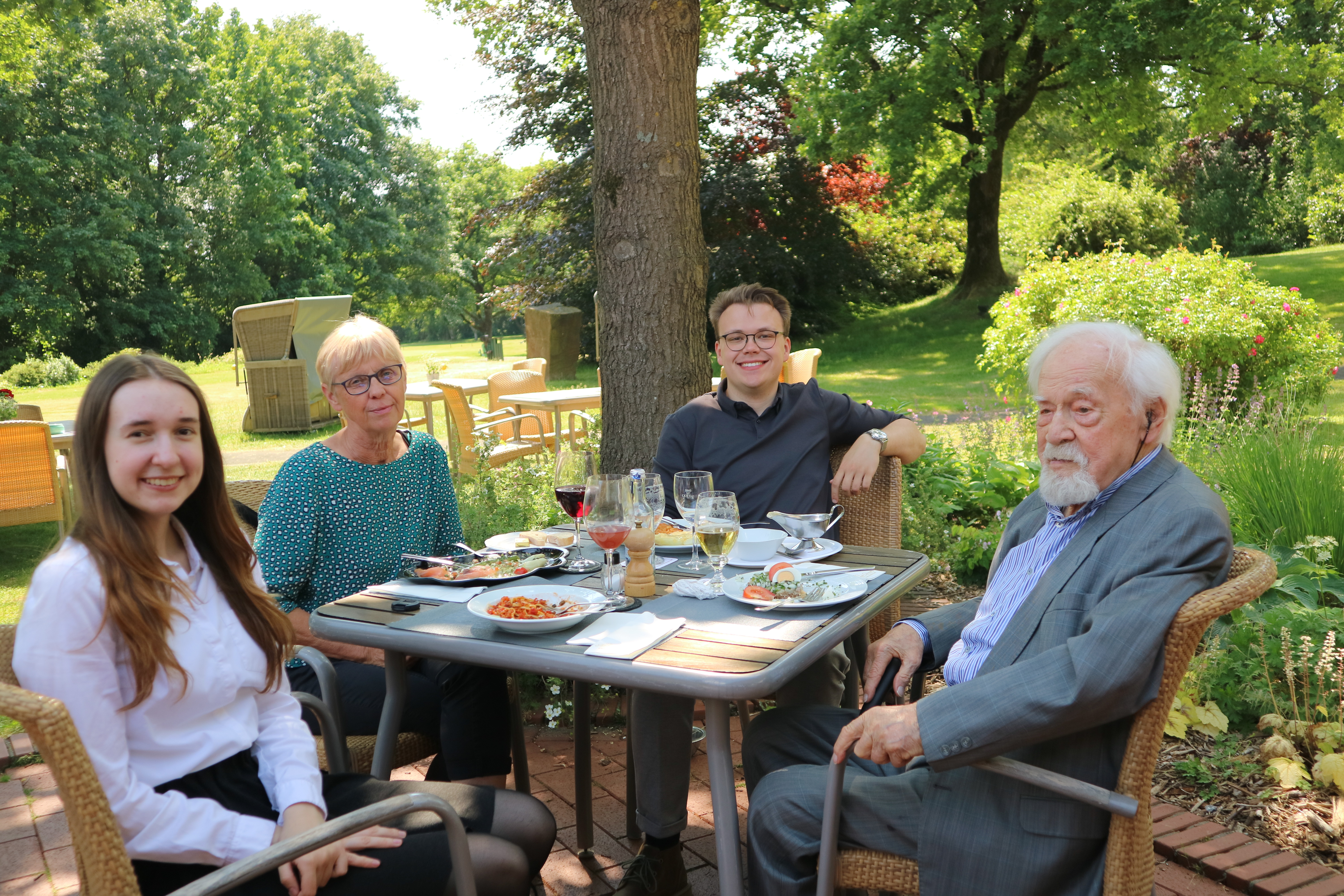 101 Jahre - Eine besondere Lebensgeschichte
Unsere Alumni sind facettenreich und doch verbindet sie vieles: Sie haben einst an der Universität die persönlichen Interessenschwerpunkte gefunden, den Grundstein für ihren eigenen beruflichen Werdegang gelegt und sind heute über die ganze Welt verteilt. Doch nur die wenigsten haben das erreicht, was Jochen Schmidt im letzten Jahr erleben durfte: 2022 feiert unser Alumnus bereits seinen 100. Geburtstag. Click here to read more.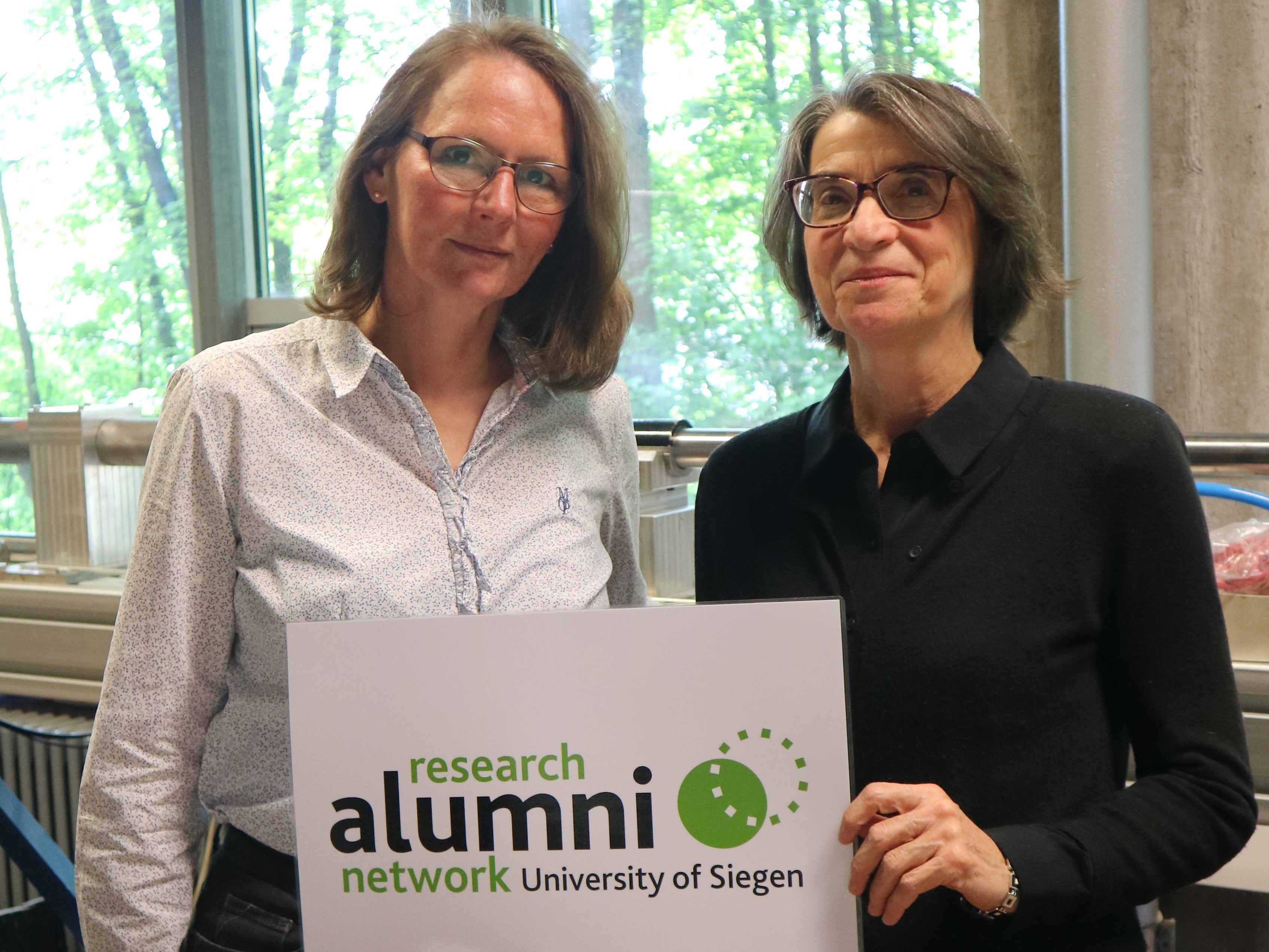 New Research Alumni Tandem online:
Dr. Anna Pandolfi and Prof. Dr.-Ing. Kerstin Weinberg - A strong cooperation on fragile matters

Dr. Anna Pandolfi and Prof. Dr.-Ing. Kerstin Weinberg currently investigating a special type of concrete. Concrete is a construction material particularly apt to sustain compressive loads, but this material performs less well when exposed to impact or long-term vibrations that induce a tensile state. Tensions are dangerous because they may cause cracks, which shorten the life of the material. Click here to read more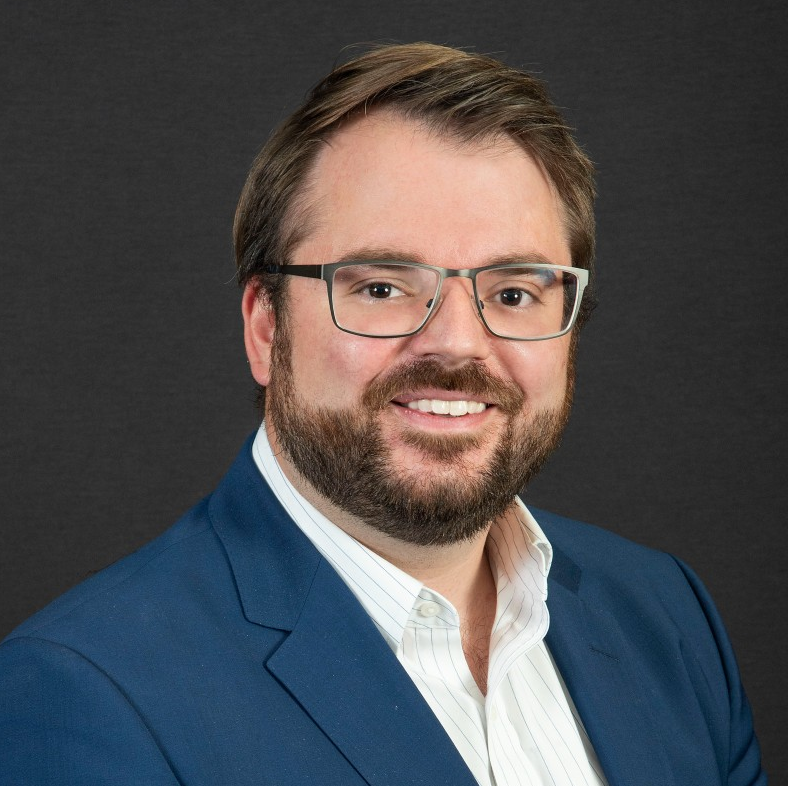 New Alumni-Portrait online:
Daniel Schmuck
Daniel Schmuck hat Europastudien und Sozialwissenschaften an der Universität Siegen studiert. Heute lebt er in New Mexico, USA und arbeitet dort bei der Organisation Albuquerque Regional Economic Alliance (AREA). Er unterstützt die Region und gewinnt Firmen dafür, New Mexico für ihren Standort zu wählen. Auch außerhalb von wirtschaftlichen Perspektiven bietet die Stadt Albuquerque eine Vielzahl an Möglichkeiten. Click here to read more