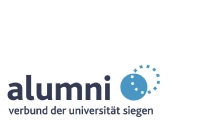 Gesichter und Stimmen zum Mentoring

Involvement in the mentoring program
Your professional knowledge and skills are invaluable! As a mentor, you can use your expertise to guide students and graduates, thereby helping to guide them in their future development.
Siegen in tandem - The Career Mentoring Program at the University of Siegen
Trusting, open, friendly: Mentoring is a personal and mutual learning process. Mutual respect and goodwill are the foundation for openness and trust. Commitment and consistency are the basis for the tandem's success. Mentors are available to answer questions from their mentees and to offer them tailored support in their personal development.

Your know-how is in demand! Are you interested in helping to actively shape the transition between studying and work? Are you able to pass on your experience in a timely fashion which can help students to plan their path to a future career during their studies? We will provide you with a suitable mentee.

In bilateral exchanges, you are able to discuss the latest developments in your subject area and learn about the latest research developments at the university from your mentee. This kind of one-to-one relationship can lead to new perspectives, ideas and inspiration. Simultaneously, you can improve your soft skills and develop your profile. Both sides always benefit! Integrated within the programme is an international focus that determines the matching of mentor and mentee in accordance with particular criteria of international exchanges. On request, special gender aspects can be taken into account for your career planning in cooperation with the equality office of our university.
Our mentoring program is currently being restructured.

In this context, we are also adapting the procedures for applying as a mentee and registering as a mentor.

If you are interested in being available as a mentor for the programme, please contact us during this transition phase by email at: alumniverbund@uni-siegen.de
We will then personally coordinate a possible matching with you!
The idea
The mentor and mentee benefit from an interesting exchange of ideas, as well as having the opportunity to develop and sharpen their professional profile. Working with students as an alumnus gives you the opportunity to gain insight into current academic issues and outcomes.
The benefit
You can receive feedback on your work from outside of professional hierarchies. Use this opportunity to reflect on your own professional and methodological working methods and on your own career. You will also have the opportunity to get to know new talent for your own workplace or institution. You can gather new ideas and inspiration for your work from contact with other mentors. Networks create new opportunities for cooperation.
The goal
Former students will remain in contact with their university and have the opportunity to participate in teaching and research.